Description
Looking for a Unique Piece of Leather Goods with Signature Color? From a timeless Collection of Bags, we offer you the choice to personalize your Luxury Leather Bag with details of shape, thread or leather, made to measure in our Atelier near Cholet. CouleurSedona has it all, as our customers remind us, with the quality of its leathers, finishes and originality. For girls and guys who like to assert their style with a pretty Banana bag and adjustable woven and reinforced leather strap.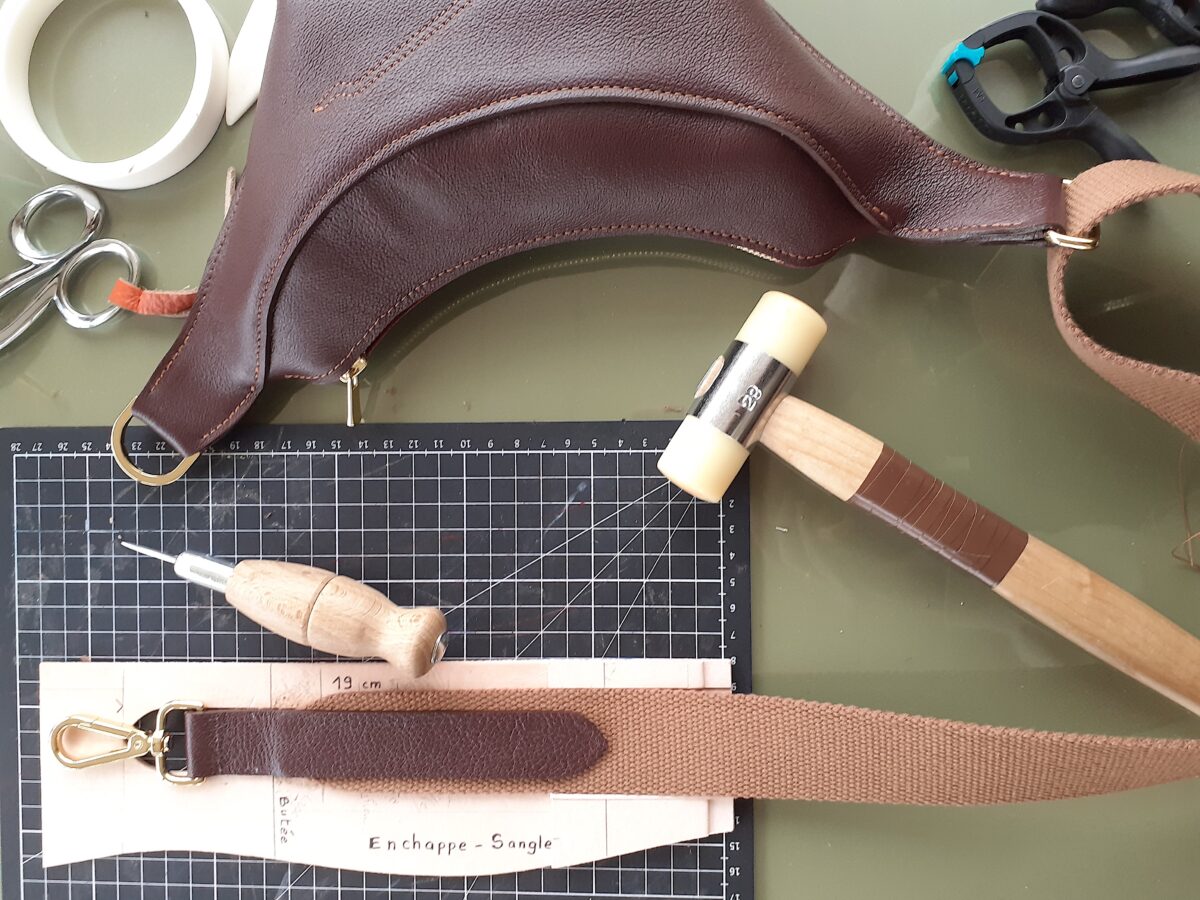 Finally a Beautiful Banana Bag !  Made in Luxury
Upcycled Leather
The Must Have of your wardrobe, this all-camel leather Banana Bag is available in a range of colors. It goes everywhere with you and will complete your CouleurSedona Handbag collection. Its adjustable strap lets you wear it at the waist or over the shoulder. We love the imagination of its banana shape, and the charm of its contrasting colors with the logo stitching on the front.
Made in France with original shapes
CouleurSedona, with its exceptional know-how recognized by the French "métiers d'Art", has imagined, designed and realized the study of several prototypes until complete satisfaction is obtained before product validation. Each operation is carried out by hand in our workshop in Cholet (49280). Cardboard templates are meticulously cut out by hand. Each part of the skin is selected according to its grain, thickness and hold, and cut with a cutter. We take care of the finishing touches by applying dye to the leather slices with a small brush. CouleurSedona offers you an authentic all-leather banana bag and gold jewelry. We take the time to make them entirely by hand in our workshop in France
Well thought out and versatile for all occasions
A little bag you won't find in the stores! This Pièce Unique de Maroquinerie is magnificent worn across the shoulder, just below the chest. It can be worn at the waist for evening or casual wear. Easy to carry, it's sure to be a favorite. We love its velvet look and interior volume. With its gold snap hook and zip fastening, it's both functional and stylish.
For all Girls and Boys , Women and Men
For all girls looking for an elegant, high-quality Banana leather Bag. For Mums who love beautiful things, who like to give their daughter an original fashion accessory. For women who appreciate creative, hand-crafted designer pieces in an ethical, eco-responsible spirit. Also for men looking for a unique gift, for themselves and for their sweetheart.
Care of your Banana Bag in full grain Camel Leather
Your Banana Bag in full-grain leather requires very little maintenance, but you do need to know how to take care of it. Protect your bag from heat, rain and prolonged exposure to sunlight. If it has been rained on, let it dry thoroughly in a temperate room, ideally with white tissue paper inside. Never use soap or solvents. For storage, we advise you to keep it flat in its fabric pouch, offered in a dry place away from any humidity. You can use a special milk for leather care, with a soft, lint-free cotton cloth. Spread a small amount of cream on the cloth, and gently apply to the leather in circular movements. Leave to dry and wipe gently.
Photo Bag : Maeva Maemotion / Photographe
Photos worns : CouleurSedona