Description
Looking for Customizable Leather Pouches for your ceremonies with signature Pop Color? They fit the volume of the bags in our Timeless Collection of leather goods .. Choose the color to complement your bag storage or simply carry it. Custom made details, and 100% made in France at the Atelier in Cholet.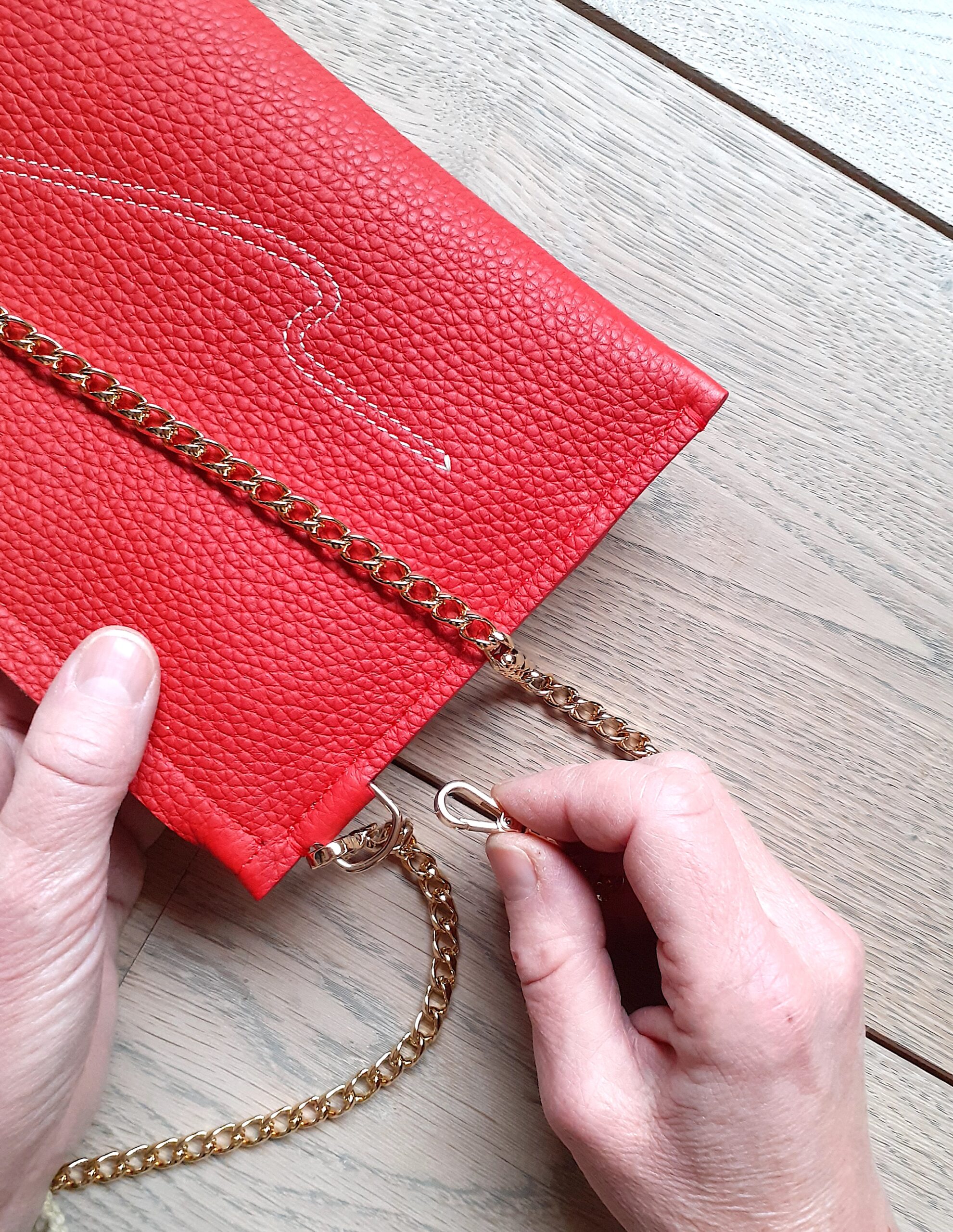 Large Customizable Zippered Pouch in exceptional Full Grain Calf Leather
A beautiful piece of original leather goods: a large clutch made of full grain calf leather. Need to carry just your cell phone, credit card, and ID card? The essential fashion accessory for a multitude of uses and daily wear.
A French manufacture with beautiful personalized chains 
Everything is handmade directly at the Atelier CouleurSedona, from the cutting of the leather to the finishing and packaging. With its neat logo stitching and customizable. Want to add your initials? Almost no shape is a problem for us. The assembly of the chain is done in the workshop and requires a great manual skill.
For photography, slung over the shoulder or carried in the palm of the hand
Perfect for unique occasions, weddings, ceremonies, birthdays, a perfect little jewel for an amazing result, with its details that make the difference. You like its chain in double for a high wear under the arm, very chic for your outings and events, or attached simple for a fall on the hips, easy to wear daily. 
For all the girls who are looking for the original accessory 
CouleurSedona offers you the right solution for a nice coordinated look between girlfriends. Carabiners allow for looks with or without the chain. Better yet, for those who need to bring just the minimum.
Care of your grained leather pouch 
This full grain leather pouch is very easy to care for, but to keep it for a long time, you have to take care of it. If it has been rained on, let it dry well in a temperate room, ideally flat with white tissue paper inside. For storage, it is advisable to put it back flat in its fabric pouch offered, in a dry place away from any humidity. To care for the leather, use special leather care milk with a soft, lint-free cotton cloth. Spread a small amount of cream on the cloth and gently apply to the leather in circular motions. Let dry and wipe gently. 
Photos bag worn : Joanna Dijkstra
Modèle : Dasha
Photos leather good : Jérémie Sangaré