CouleurSedona Luxury Leather Goods at Marques de France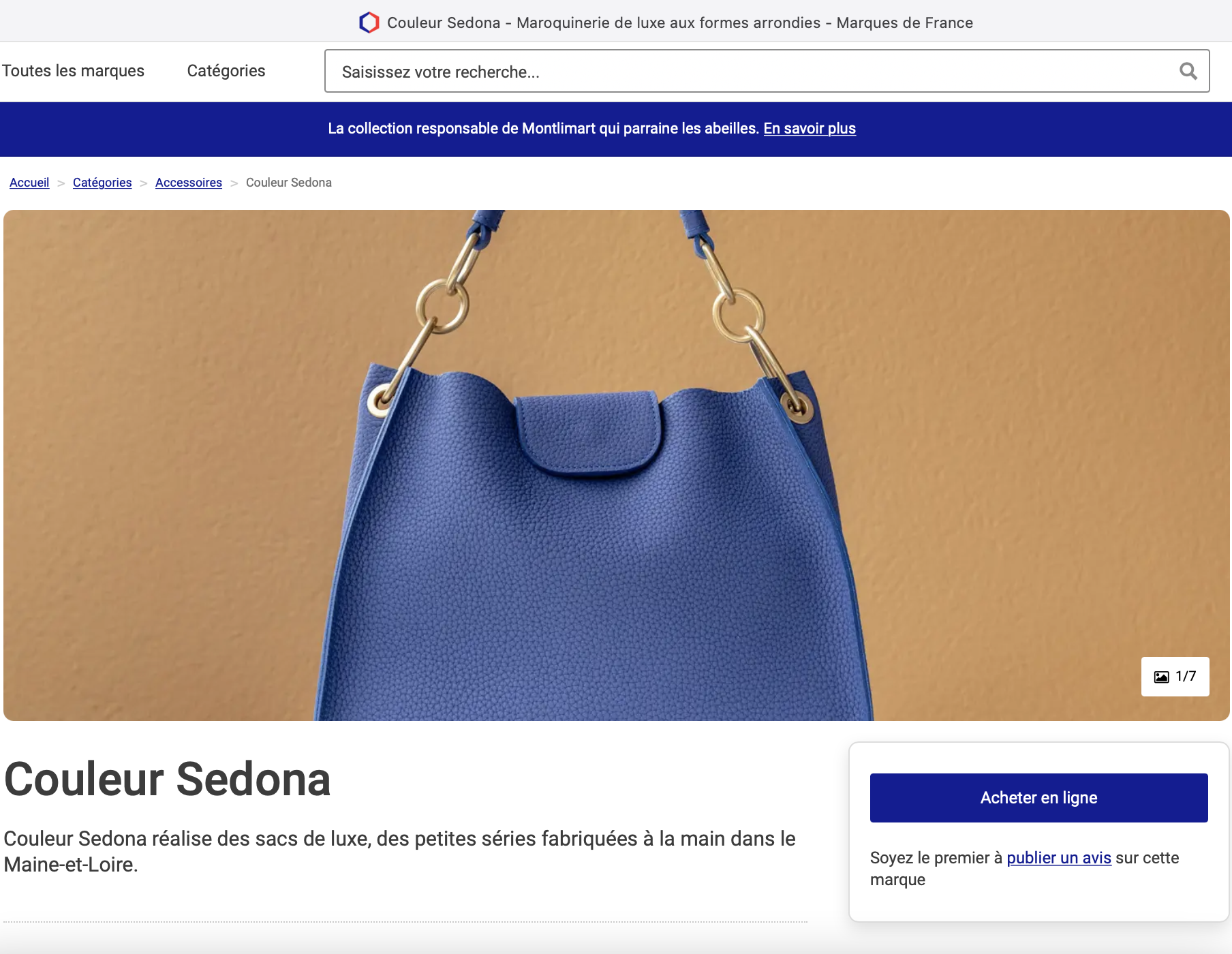 The online website Marques de France, the guide to Made in France tells you about CouleurSedona Maroquinerie de Luxe and its 100% French manufacturing.
France is full of nuggets. It's time to explore. Discover the brands that produce and/or assemble in France.
https://www.marques-de-france.fr/listing/couleur-sedona/
FOR BRANDS, Marques de France is the online guide to "Made in France". Whatever their size, you will get to know the most beautiful brands that produce and/or assemble in France.
FOR CONSUMERS, this guide is intended to accompany consumers who wish to favour their "Made in France" purchases. It scans a wide range of sectors of activity to cover your daily or occasional purchases.
FOR THE LOCAL ECONOMY, the site also aims to encourage companies that actively participate in employment in France by making them more visible and more accessible to all citizens. Not all of them have the means to make themselves known, even though they possess unique know-how and are full of precious secrets. Marques de France covers all the departments with the obsession of always finding the small pearls by making you discover them through their stories and anecdotes.