CouleurSedona French Brand – Luxury Leathergood Creations in Cholet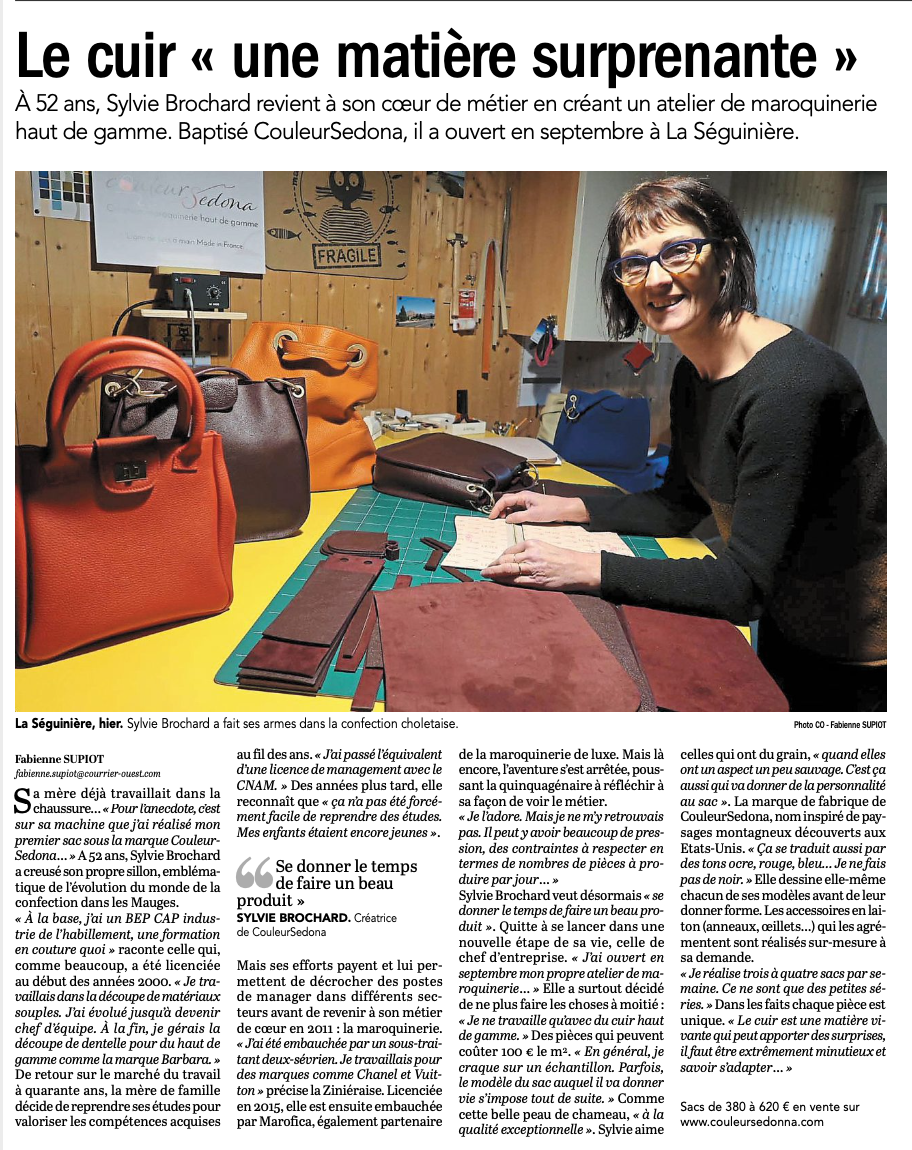 The Leather " a surprising material ".
The idea of creating my own brand of leather bags came about as a result of the knowledge I acquired from the greatest luxury brands, and became a reality with the development and production of my very first model of the red handbag 'Le Rayonnant'.
The Première Vision show in Paris last September allowed me to meet
suppliers of leather and metal accessories, with an emphasis on made in France.
I create bags that can be worn in multiple ways to enhance a woman's silhouette, choosing skins with a grained of quality grained aspect, by preserving the aspect of the authentic leather inside.
Each bag comes with a removable leather pouch, the choice of colors is possible.
With the colors and original shapes of my collection, I want to highlight a modern vision of craftsmanship, to seduce also a very young audience, and brighten and enhance the outfits.
I combine textures and shapes to find elegance and seduce the lovers of the French and offer you my personalized advice.
Order on the website https://www.couleursedona.com/
Showcase at the Hotel Le Royal in La Baule,
and at the Hotel Le Normandy in Deauville